The music industry lost a brilliant, talented, legendary soul on Wednesday night. Chris Cornell was the frontman of Soundgarden, and  had a successful solo career, while also earning acclaim for his own side projects and collaborations, like Temple of the Dog. This post is about appreciation, reflecting back on Cornell's accomplishments throughout his career, and the impact he has had on the music industry.
Chris Cornell's musical passion dates back to his teenage years, when he began to struggle with severe anxiety and depression, which caused him to drop out of high school. As he learned to cope with his illness, he began to channel his demons into his music. His career started in a Seattle-based cover band called The Shemps, where he formed relationships with Hiro Yamamoto and Kim Thayil, whom he brought with him as he moved beyond cover-band territory. In 1984, the three formed Soundgarden. Over the course of a few years, Soundgarden became widely known as one of the freshest bands in the business. Rock and metal labels all around the country were after them, and by 1990, they had earned their first Grammy for Best Metal Performance. The band generated album after album, with consistent critical success, and received waves of awards and nominations throughout their career.
Soundgarden took a 12 year hiatus, beginning in 1997, while Cornell sparked his solo career. He received another Grammy nomination for the song "Can't Change Me," off his solo debut album, Euphoria Morning, released in 1999. His solo career carried on through the rest of his life, and he maintained it even after Soundgarden got back together in 2010, further stacking up the vast library of music he has produced in his lifetime.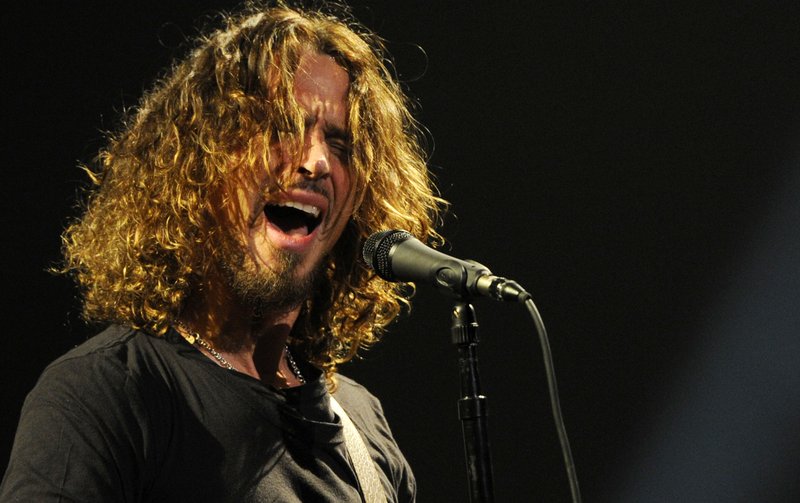 But Cornell, like countless other people, faced issues that were far deeper than his rocker lifestyle. On Wednesday, May 18, after performing with Soundgarden at the FOX Theatre in Detroit, he hung himself in his hotel bathroom. We cannot conclude exactly what his reasons were, but perhaps he could no longer cope with his crippling addiction and mental health issues. All that matters is that he will be greatly missed worldwide, and his music will go down in history. Chris Cornell, the rockstar, the legend, the icon.
Any Chris Cornell/Soundgarden/Audioslave/Temple of the Dog/ anything else fans out there? Let me hear your thoughts about this truly legendary musician down below!